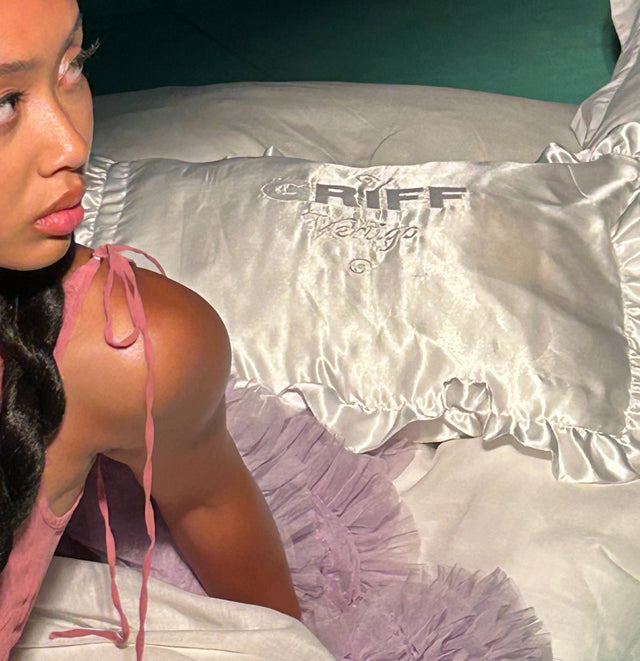 vert1go vol. 1 satin cushion
vert1go vol. 1 is finally here 🌀 This collection of songs are fragile and insular and desperately heartbroken (as usual).
As featured in the vertigo visualiser, this satin cushion cover comes with frill edged detail and full embroidered logo. Size 21 inches by 18 inches.
PREORDER: This item is currently on pre-order and will begin shipping late November. All other items purchased will be held until that time. Items will not ship separately.